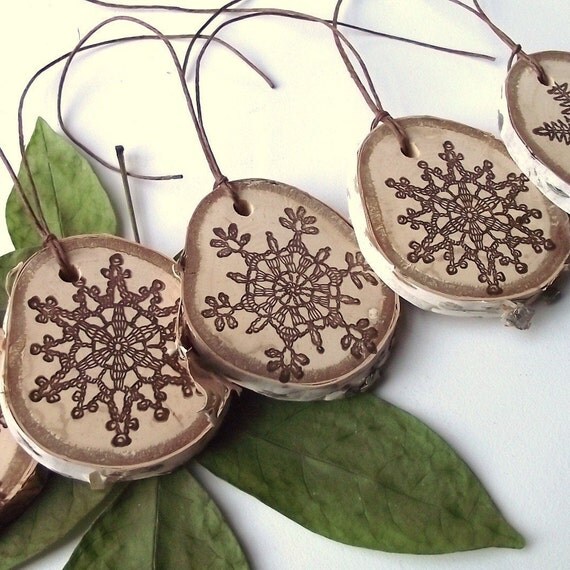 Inspired: Design, The Holidays Au Naturale
There is nothing more inspiring than nature. Of course, that's just one gal's opinion. I always adorn my mantle with big vases of holly at Christmastime. It's so easy, because I have a giant holly bush right outside my door, but beyond that it looks so darn pretty. I love the way a simple thing like holly boughs, or pinecones can not only update your decor and give a wink to the season at the same time.
Just look at how easy it can be done and how pretty it can be.
Do you incorporate nature in your home's holiday decor? Are planning to use nature in new ways this Christmas? Please tell. I'd really love to know.
Freeform Friday
I love Bon Iver's takeaway shows. It's something about seeing how people spontaneously react to music they didn't expect encounter. It doesn't hurt that I really like Bon Iver's music too. Here's a double shot -For Emma and Forever Ago. I love it when they're on the street singing Forever Ago and the people on the tour just walk away, instead of standing there and enjoying a free concert. What? Are they nuts? Enjoy. (click
HERE
if you're reading by email)
I hope you have a fantastic Friday. Start your weekend off right.