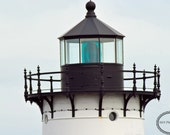 Etsy Style
I don't know about you, but I'm in need of a little light. It's been such a heavy, dark kind of week.
Let's get right to it. Since I have robin's egg blue on my mind, here's some new favorite finds from etsy.
2. Roman Holiday illustration/print from
cars and films
. Great takes on cars in famous films in this shop.
4. tube vases
via made by manos
. love everything 'made by manos'.
6. wood burned card. yes, a card. so cool. via
bk inspired
Which is your favorite? Not sure I can pick just one.
Ciao for now,